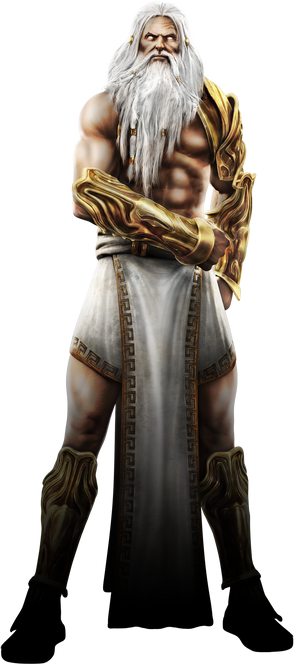 Zeus is the King of Olympus and the final boss in God of War II and III​.
Fanon Ideas so Far
Edit
Possible Opponents
Edit
So Far Stats
Edit
Wins: 0
Losses: 1
Ties: 0
"So... you have come, mouse." Zeus confronting Pikachu
"If you want your criminal owner back, you will have to best me in combat. Fail, and he will suffer the same fate as Prometheus." Zeus' deal with Pikachu and last words
HAS YET TO BE COMPLETED
Ad blocker interference detected!
Wikia is a free-to-use site that makes money from advertising. We have a modified experience for viewers using ad blockers

Wikia is not accessible if you've made further modifications. Remove the custom ad blocker rule(s) and the page will load as expected.