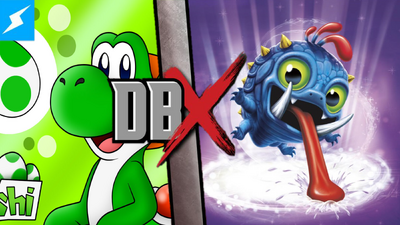 Description
No rules Only bloodshed it's the battle of the cute eaters who will win?
Battle
Yoshi is seen walking in his island, He saw a apple he tries to eat it but WB eats it first, Yoshi got mad
HERE WE GO!
Wrecking Ball uses Tongue Whap which slaps Yoshi, Yoshi uses Yoshi Pound it hurts Wrecking Ball hard, Wrecking Ball charges his tongue, his Tongue Whap turned into Tongue Evolutions which hurts Yoshi hard, Yoshi uses his forward up smash which launches Wrecking Ball far Wrecking Ball reaches the sun, killing him.
DBX!