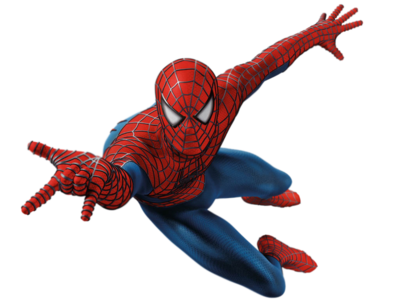 Spider-Man is a hero from Marvel Comics. He previously fought Batman in an episode of Death Battle, and he appeared again in an episode of DBX, where he fought Mikasa Ackerman from Attack On Titan.
Fanon Ideas So Far
Edit
Completed Fights
Edit
Possible Opponents
Edit
DC Comics
Eren (Attack On Titan)
Muffet (Undertale)
Danny Phantom (...)
Pepsiman (Pepsi)
Mario (Super Mario Bros.)
Star Wars
Mr. Incredible (The Incredibles)
Monkey D. Luffy (One Piece)
Ladybug (Miraculous: Tales of Ladybug & Cat Noir)
Kirito (Sword Art Online)
Ryūko Matoi (Kill la Kill)
Maka Albarn (Soul Eater)
Scorpion (Mortal Kombat)
Scott Pilgrim (...)
Spider Monkey (Ben 10)
Leonardo (TMNT)
Street Fighter
The Scout (Team Fortress 2)
Rachnera Arachnera (Monster Musume)
Masane Amaha (Witchblade)
Ad blocker interference detected!
Wikia is a free-to-use site that makes money from advertising. We have a modified experience for viewers using ad blockers

Wikia is not accessible if you've made further modifications. Remove the custom ad blocker rule(s) and the page will load as expected.