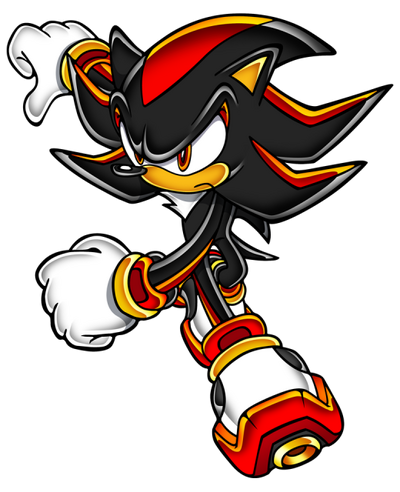 Shadow the Hedgehog is one of the main characters of the Sonic the Hedgehog series. He fought
Vegeta
in an episode of Death Battle, and then reappeared in that same show where he fought
Mewtwo
. He also fought Vegeta again in a bonus episode of One Minute Melee.
Fanon Wiki Ideas so far
Possible Opponents
Devil May Cry
DC Comics
Akuma (Street Fighter)
Discord (My Little Pony)
Super Mario Bros.
Axel Gear (Rocket Knight Adventures)
Bayonetta
Hiei (YuYu Hakusho)
Stitch (Lilo & Stitch)
Dark Meta Knight (Kirby)
Dragon Ball
Sol Badguy (Guilty Gear)
Reaper (Overwatch)
Buttercup (Powerpuff Girls)
Star Wars
Black Knight (Shovel Knight)
Reala (Nights into Dreams)
Sephiroth (Final Fantasy)
Yasha (Asura's Wrath)
Daffy Duck (Looney Tunes)
Digimon
Pokémon
Blake Belladonna (RWBY)
Wolf O'Donnell (Star Fox)
Sasuke Uchiha (Naruto)
Marvel
Ad blocker interference detected!
Wikia is a free-to-use site that makes money from advertising. We have a modified experience for viewers using ad blockers

Wikia is not accessible if you've made further modifications. Remove the custom ad blocker rule(s) and the page will load as expected.