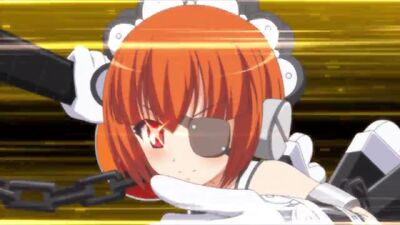 Ouka is a Former Mascot of Visual Novel Company Nitro+. Don't let her Cute looks, and Adorkable Seiyuu Voice fool you. She made a GIANT exit wound through a Godzilla-Like KAIJU, all while going through an atomic breath unscathed. She even took on a Battleship/Transformer/Other and won. She is a playable Character in NITRO+BLASTERZ.
Complete Fights
Edit
Ad blocker interference detected!
Wikia is a free-to-use site that makes money from advertising. We have a modified experience for viewers using ad blockers

Wikia is not accessible if you've made further modifications. Remove the custom ad blocker rule(s) and the page will load as expected.