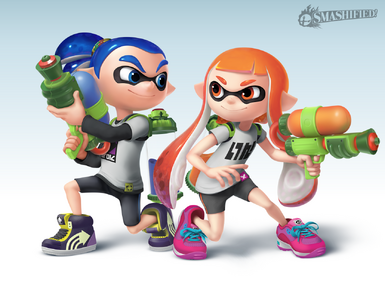 The Inkling is a character from Splatoon.
Wikia Ideas
Possible Opponents
Bendy (Bendy and the Ink Machine)
Shadow Mario (Super Mario Bros.)
De Blob (...)
Beat (Jet Set Radio)
The Heavy (Team Fortress 2)
The Scout (Team Fortress 2)
Spring Man (ARMS)
Splat (Skylanders)
TY (...)
Wash Buckler (Skylanders)
Inque (DC Comics)
Ad blocker interference detected!
Wikia is a free-to-use site that makes money from advertising. We have a modified experience for viewers using ad blockers

Wikia is not accessible if you've made further modifications. Remove the custom ad blocker rule(s) and the page will load as expected.