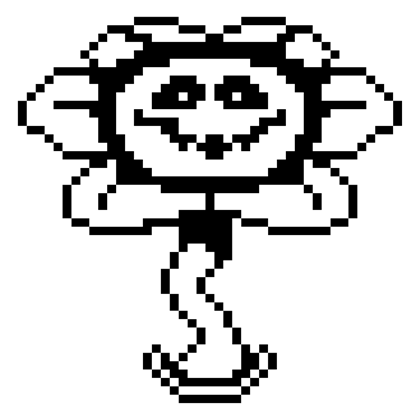 Flowey is an antagonist from Undertale.
Ideas So Far
Edit
Possible Opponents
Edit
Giygas (Earthbound)
Magolor (Kirby)
Kirby (...)
Discord (My Little Pony)
Biollante (Godzilla)
Homura Akemi (Puella Magi Madoka Magica)
Crazy Hand (Super Smash Bros.)
DURR PLANT (Meme)
Hit (Dragon Ball)
Bowser (Super Mario Bros.)
Thanos (Marvel)
Scott Cawthon (Five Nights at Freddy's)
Chica's Magic Rainbow (Five Nights at Freddy's)
Darkseid (DC Comics)
Red (NES Godzilla)
Ad blocker interference detected!
Wikia is a free-to-use site that makes money from advertising. We have a modified experience for viewers using ad blockers

Wikia is not accessible if you've made further modifications. Remove the custom ad blocker rule(s) and the page will load as expected.