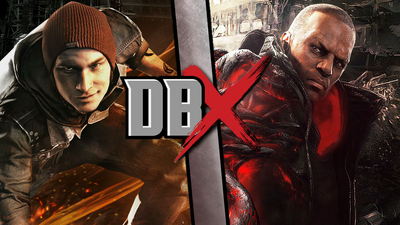 Delsin Rowe Vs. James Heller is an upcoming DBX by Desert Croc. It features Delsin Rowe from inFAMOUS: Second Son and James Heller from Prototype 2.
Description
Edit
Do you like the idea of Cole MacGrath Vs. Alex Mercer? How about a similar matchup, but with their successors! The replacement characters in later titles battle to the death. Only one will live.
Interlude
Edit
NO RULES
JUST BLOODSHED
DBX!
Ad blocker interference detected!
Wikia is a free-to-use site that makes money from advertising. We have a modified experience for viewers using ad blockers

Wikia is not accessible if you've made further modifications. Remove the custom ad blocker rule(s) and the page will load as expected.