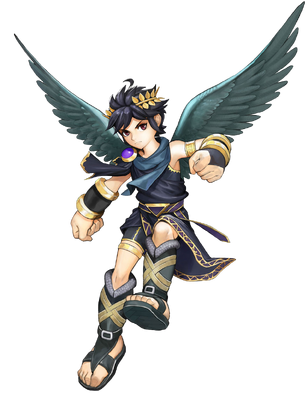 Dark Pit is an anti-hero from the Kid Icarus series.
Fanon Wiki Ideas So Far
Possible Opponents
Dark Link (The Legend of Zelda)
Dark Samus (Metroid)
Super Mario Bros.
Vergil (Devil May Cry)
Vanitas (Kingdom Hearts)
Digimon

Beelzemon
BlackWarGreymon

Stocking Anarchy (Panty and Stocking)
Sonic the Hedgehog
Starkiller (Star Wars)
Fake Crash (Crash Bandicoot)
Bizarro (DC Comics)
Risky Boots (Shantae)
Black Knight (Shovel Knight)
Venom (Marvel)
Mewtwo (Pokémon)
Jeanne (Bayonetta)
Hiei (YuYu Hakusho)
Kirby
Tournament/s
Ad blocker interference detected!
Wikia is a free-to-use site that makes money from advertising. We have a modified experience for viewers using ad blockers

Wikia is not accessible if you've made further modifications. Remove the custom ad blocker rule(s) and the page will load as expected.