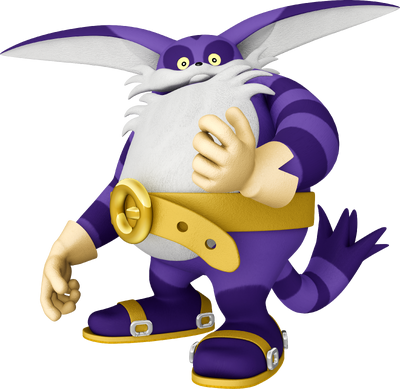 Big the Cat is a character from the Sonic series and is one of the series' most hated characters.
DBX Fights so far
Edit
Possible Opponents
Edit
Cool Cat (Derek Savage)
Bubsy (...)
Hagrid (Harry Potter)
Snorlax (Pokémon)
King Hippo (Punch Out)
Dan Hibiki (Street Fighter)
Homer Simpson (The Simpsons)
Tingle (The Legend of Zelda)
Stimpy (Ren and Stimpy)
Jar Jar Binks (Star Wars)
Super Mario Bros.

Donkey Kong
Bowser Jr.
Kiddy Kong
Wario
Luigi

Goofy (Mickey and Friends)
Patrick Star (Spongebob Squarepants)
Ad blocker interference detected!
Wikia is a free-to-use site that makes money from advertising. We have a modified experience for viewers using ad blockers

Wikia is not accessible if you've made further modifications. Remove the custom ad blocker rule(s) and the page will load as expected.