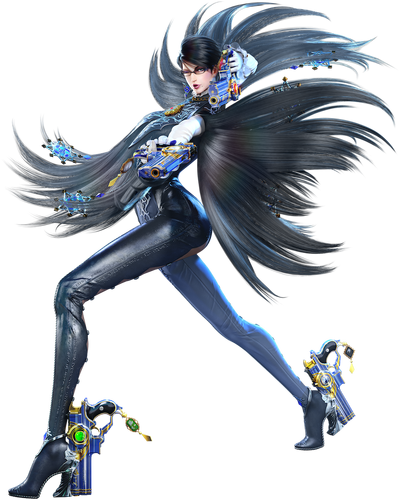 Bayonetta is the titular character of the Bayonetta franchise owned by Sega. She appeared in an episode of Death Battle against Dante, and her partner Jeanne went on to star in the episode's sequel, the DBX pilot.
Fanon Ideas so Far
Completed Fights
Possible Opponents
Kratos (God of War)
Sonic the Hedgehog
Asura (Asura's Wrath)
Samus Aran (Metroid)
Sora (Kingdom Hearts)
Dragon Ball
Marvel
Gruntilda (Banjo-Kazooie)
Lucy Heartfilia (Fairy Tail)
Super Mario Bros.
Homura Akemi (Puella Magi Madoka Magica)
DC Comics
Ryu Hayabusa (Ninja Gaiden)
The Legend of Zelda
Ryūko Matoi (Kill la Kill)
Shantae (...)
Panty Anarchy (Panty and Stocking)
Tracer (Overwatch)
Lightning (Final Fantasy)
Spawn (Image Comics)
Pheromosa (Pokémon)
Mother Talzin (Star Wars)
Ad blocker interference detected!
Wikia is a free-to-use site that makes money from advertising. We have a modified experience for viewers using ad blockers

Wikia is not accessible if you've made further modifications. Remove the custom ad blocker rule(s) and the page will load as expected.