Bane vs Juggernaut is ZombieSlayer23's 4th Off Season DBX!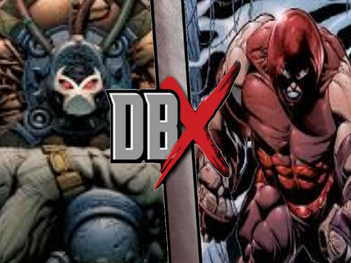 Description
DC vs Marvel! Battle of the brutes! Which super villain tank from the rivalries of Marvel and DC will come out on top?
Intro
NO RULES!
JUST BLOODSHED!
DBX!
Pre Fight
Juggernaut is seen stomping through the deserted city. Surprisingly enough, tumbleweeds flew through the area. Juggernaut stopped as he heard a crunch of a twig behind him. Juggernaut quickly turned around, facing a brute in black, venom pouring from pipes into his body.
Bane: You're strong.
Juggernaut focuses his full attention on Bane, focusing on the shear strength Bane looked to possess. Juggernaut finally met his gaze on Bane's mask.
Juggernaut: If you're looking for a fight, I will crush your head with my fist.
Bane couldn't help laughing as more venom erupted into his system. Finally, the brute cracked his knuckles and stomped into the ground.
Bane: Prepare to die!
Bane and Juggernaut both rushed at one another and extended their arms, flinging their fists at their opponent.
HERE WE GO!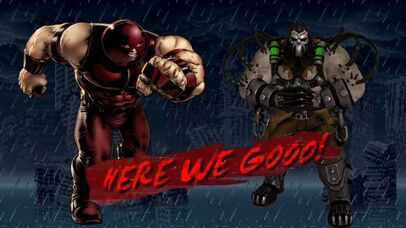 DBX
Conclusion